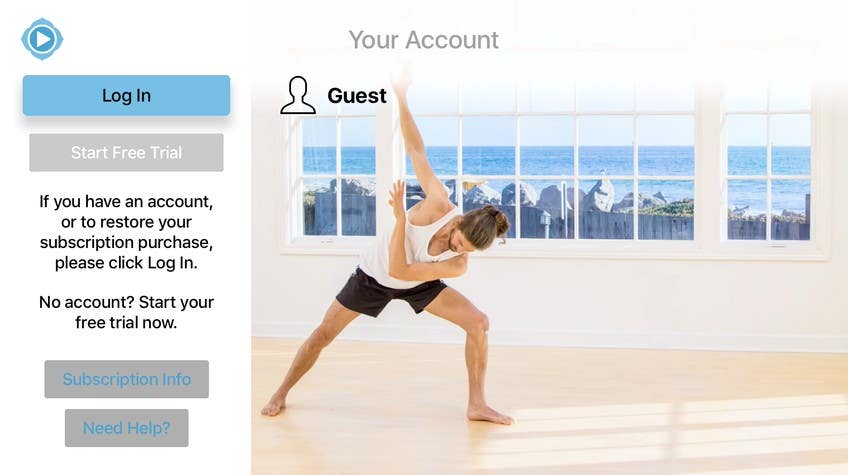 There are two ways to stream our videos using your Apple TV.
For newer Apple TV models, follow these steps:
Step 1: After you set up your Apple TV box to your TV and have an internet connection, go to the App store and search for Yoga Anytime. Install the app to your Apple TV.
Step 2: Once the app installed, open it, and go to the "Account" page on the top tab.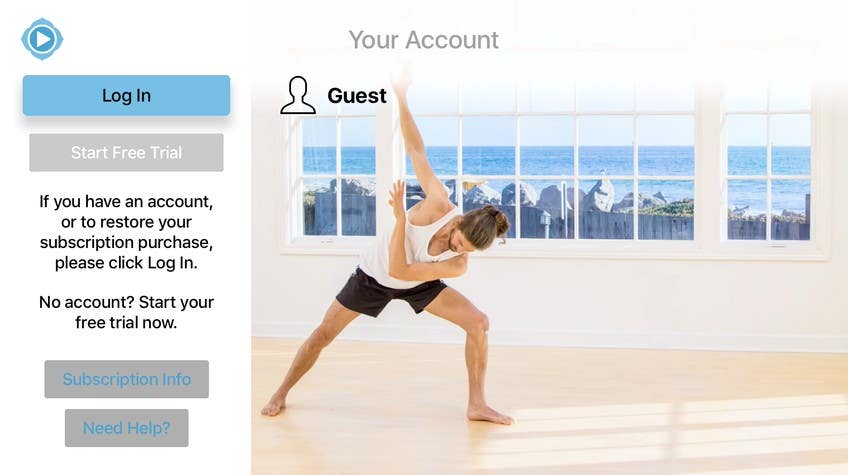 Step 3: On the Account page, select "Log In," and enter in your email address and the password you used to create your original Yoga Anytime account.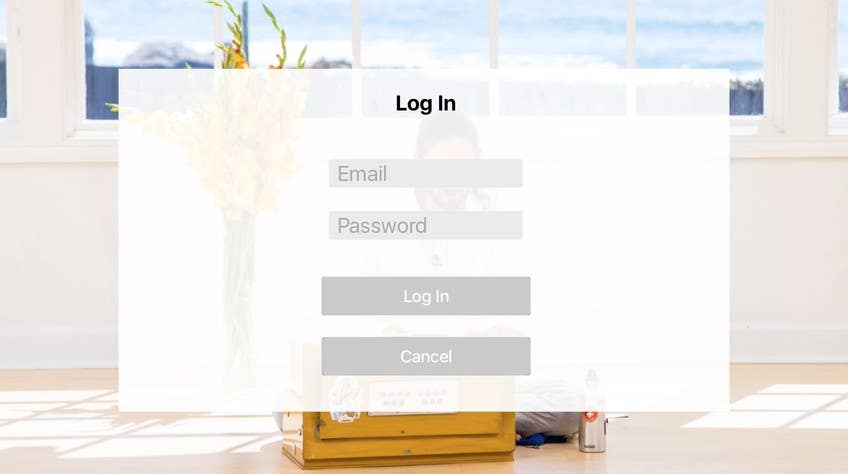 Note that you may be asked to enter your Apple ID if you did not do so when you first set up your Apple TV.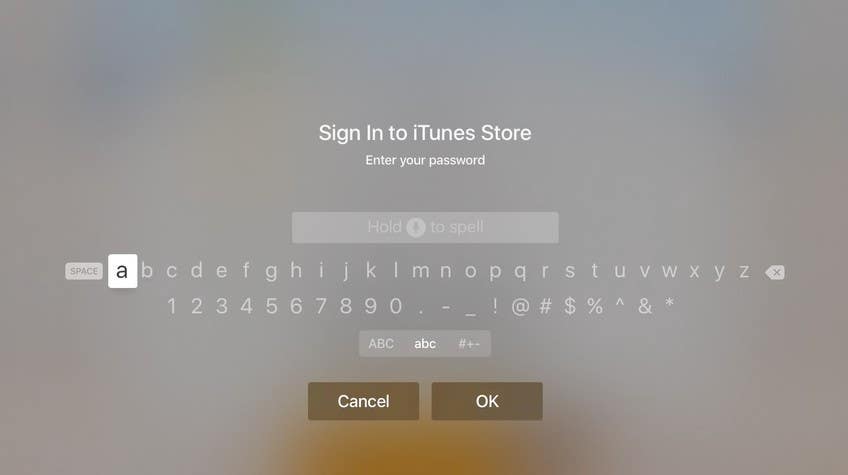 Search and Navigation Features: Here are the most common ways to search for our videos on the Apple TV:
Your Queue: Save a video in your queue from any device using the Yoga Anytime app (including iPad and iPhone) and they will appear in your Apple TV queue. Learn more about downloading our app on the iPhone and iPad here: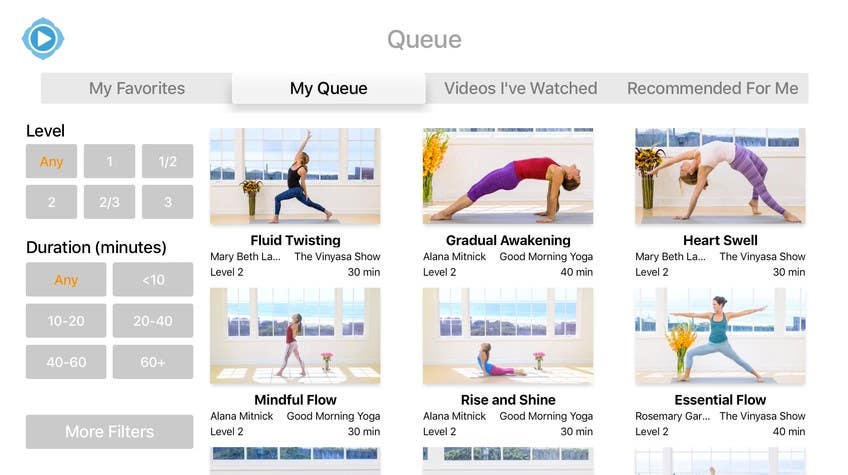 Filters: There is no search bar in the app, but you can search for any class using filters. Click on any of the three links under the "All Videos" tab (Latest, Popular and Trending Videos) to view the filters.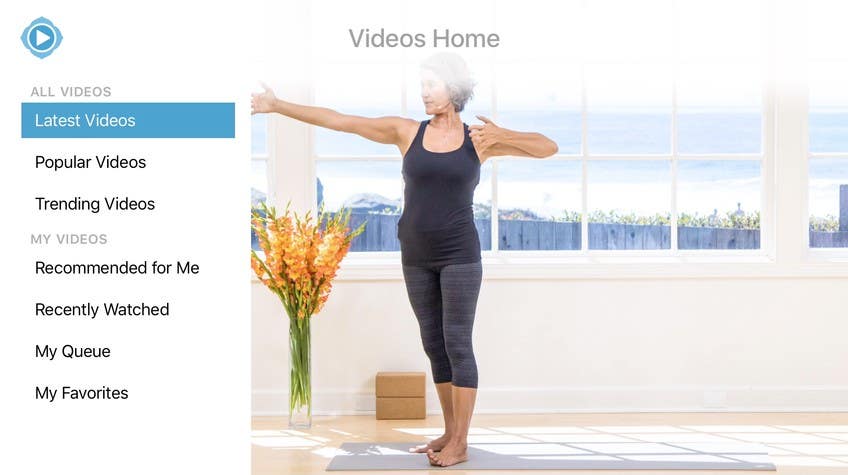 The two most used filters, Level and Duration, are on the main page.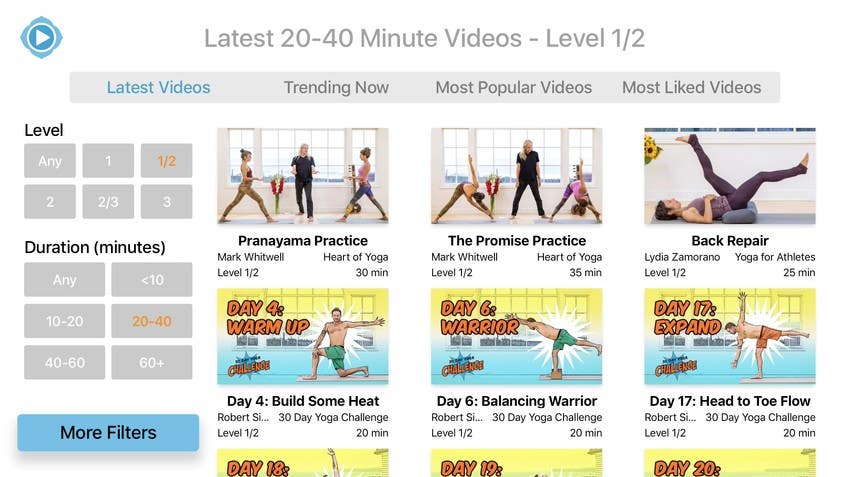 Click the "More Filters' button to search by Instructor, Style, Desire, Specialty, Anatomical Focus, Pace, Prop, or Video Type.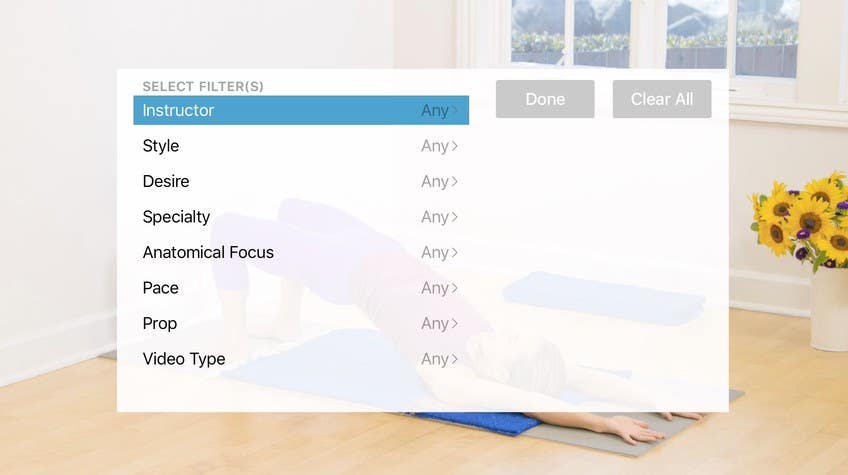 Shows:
Click on the "Shows" tab to browse through our videos in the seasons for which they were filmed. Our shows are curated for specific needs to help you find the yoga practices and progressions that are best for you. We update our shows on almost a weekly basis, so you always have new content to discover.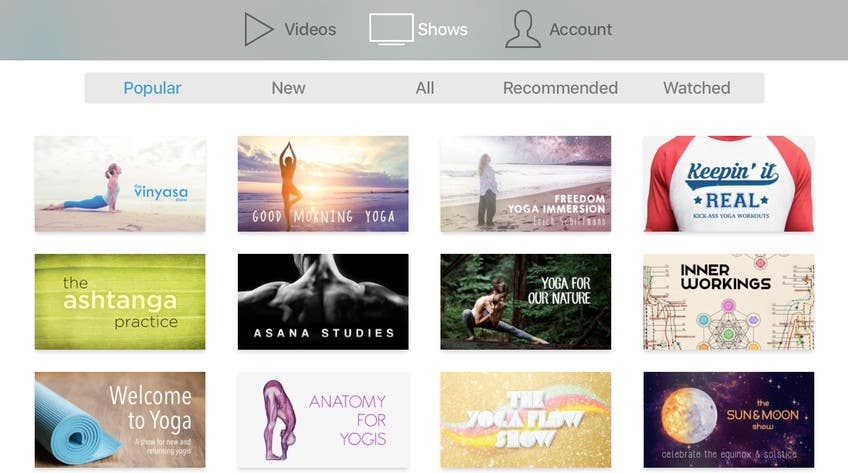 For older versions of Apple TV, you can stream using AirPlay:
From an iPhone or iPad:
Step 1:
Swipe up from the bottom of the phone to open the Control Center.
Step 2:
Tap on "AirPlay Mirroring".
Step 3:
Click on the Apple TV you'd like to use from the list of available Apple TVs on your same WiFi network.
Step 4:
Swipe down to close the Control Center.
Step 5:
Press play and your video will play on your Apple TV.
Click here for detailed instructions from Apple.
From an Apple Computer:
Tap on the
icon on the right side of the menu bar at the top of your screen. In the menu, select the Apple TV you'd like to stream to.
Click this link
to go to the Apple Support page that explains how to connect an Apple computer to the TV using Apple TV. Note that this only works for computers made in 2011 or later.
No comments yet. Be the first!