In 1989, at the age of 23, I took my first yoga class at a small studio in Santa Monica, CA. Paul Grilley, who later created Yin Yoga, taught a slow yoga flow class with music. He walked around the room with a smile on his face and made everyone at ease. It was such a lovely experience, and I felt deeply relaxed and centered after class. Prior to this, my experience with a spiritual teacher had been that of abuse and manipulation, and I was in no way going to follow another dogmatic and egocentric teacher. With Paul, I felt safe and at the same time seen and accepted. I studied with him for a few years and learned the qualities of a kind and selfless teacher.
I loved practicing yoga, and tried to do it several times a week. Around that time, I was working in the TV business and was stressed and overwhelmed. I also struggled with an eating disorder and was newly out of a very unhealthy and codependent relationship. Yoga was a way that I could enter into a calm state and feel more compassionately connected with my body. Yoga became my sanctuary, a place where I felt at home. The yoga community also served as a safe and familiar place for me, where I could easily let go and be myself.
For the first few years of asana practice, I wasn't paying much attention to alignment and sequencing, but instead, I was into all the sensations and discoveries of new poses. As I later started exploring different approaches to yoga, I found that I was mostly inspired by teachers whose instructions were clear and followed a logical order. With concise language, I ended up feeling better in my body and more clarity in my mind.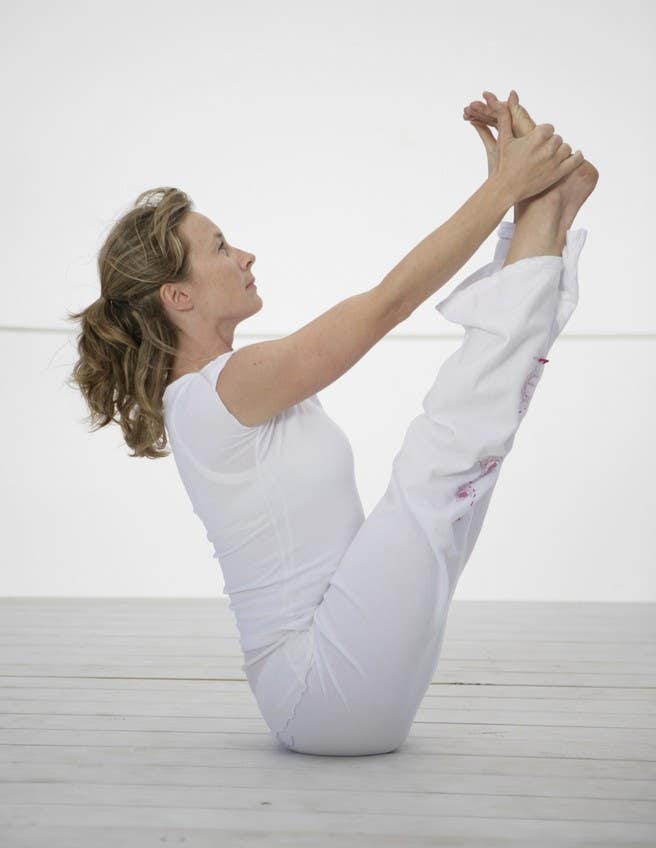 In my twenties and thirties, I enjoyed and benefitted from a more vigorous practice. I would mostly explore Ashtanga and Iyengar yoga, which are quite different but also have many similarities. I came to understand that there is not one right way to practice, and that you as a student have options depending on what your needs are at any given time. One of my earlier teachers, Eric Schiffman, taught me to listen to my body, not just simply follow along, but to trust myself. This lesson was hugely important to me, not only in my personal practice but also when I started teaching. It is so important to pause and check in with yourself before and during the practice, both physically, mentally, and emotionally. There are times when I am prompted to simply do Savasana or a luxurious restorative practice. Times when I know that a more vigorous practice can help me with a mild depression I may be experiencing. And, then times when I change course in the middle of my practice and choose another direction to focus on.
In my practice, I always return to the "Why": Why do I practice? What is my Intention? The world is a busy place, everything is moving at a fast pace, and most of the time we are simply trying to keep up. More than ever before, we are pulled in so many different directions, and typically away from ourselves. It has become more about doing and becoming, rather than being. Yoga is an opportunity for us to pause and be with ourselves, in this present moment, just as we are. So, the idea and challenge is to meet yourself, to arrive exactly as you are. As I step onto my mat, I have that moment of silently saying, "Oh, there I am!" When we practice asana, the yoga postures, we notice sensations and we start to develop this intimate relationship with our bodies. Our mind starts to slow down, it settles, and turns inside. We cultivate a sense of connection not only with our body but with our Inner landscape, with our Innermost Self, and perhaps experience the interconnectedness of all. We no longer feel separate.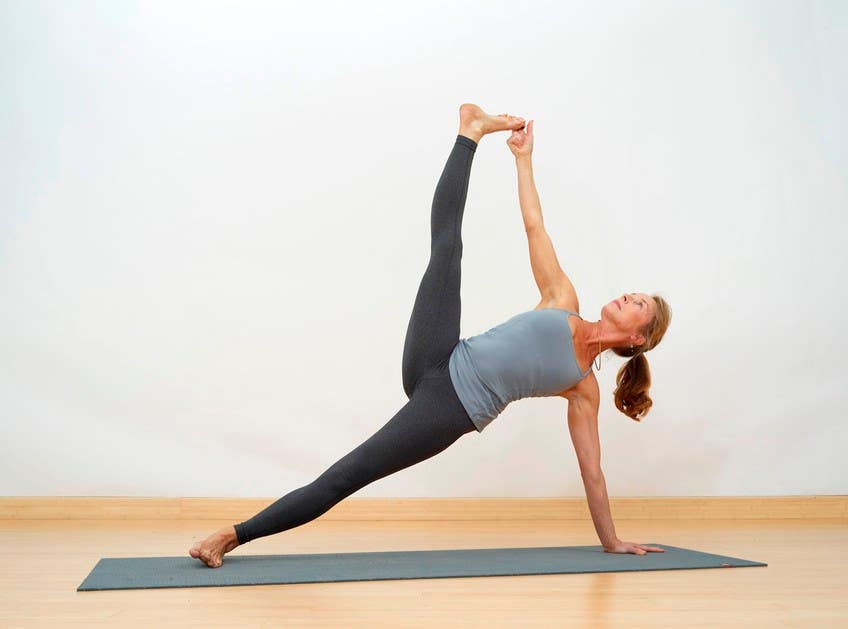 Now, at the age of 55, my practice does looks different. I work mostly on maintaining and creating strength and stability, so I focus on lots of core stabilization work and standing poses. Advanced poses are not part of my daily practice, and when I choose to include them, I have an explorative and playful attitude; I often tell my students that once you master a pose, you have not become a better or more enlightened person.
---
Practice with Birgitte in her brand new season of
Wake Up with Yoga
, now available on Yoga Anytime.